SATURDAY, SEPTEMBER 11 - 20TH ANNIVERSARY OF 9/11 ATTACK
DRONE STRIKE

A new report suggests that the last U.S. drone strike in Kabul killed an Afghan who worked for an American aid group. U.S. officials claimed last week that the strike had killed an ISIS terrorist carrying a bomb in a car heading toward U.S. troops. The New York Times said that after reviewing video evidence and interviewing more than a dozen friends and family members of the driver, it doubts the official Biden administration account of the drone strike. READ
BIDEN VS. DeSANTIS

While promoting his controversial call for private employers to enforce vaccine mandates against their employees, President Biden sharply criticized Gov. Ron DeSantis, R-FL, for insisting on leniency when it comes to COVID policies. "I am so disappointed that particularly some of the Republican governors have been … so cavalier of the health of their communities," Biden said. But DeSantis didn`t back down. "When you`re taking action that`s unconstitutional, that threatens the jobs of the people in my State -- many many thousands of jobs -- I`m standing for them," DeSantis said. "We`re gonna protect their jobs against federal overreach." READ
THE VAX MANDATE
Fox News reporter Peter Doocy asked White House Press Secretary Jen Psaki: The vaccine mandate is "a requirement for people at a business with more than 100 people, but it's not a requirement for migrants at the southern border. Why?" Psaki responded: "That`s correct," and immediately moved on to the next reporter.
READ
TEXAS VS. BIG TECH

Gov. Greg Abbott, R-TX, has signed a law preventing Big Tech companies form censoring users "based on their political beliefs." The new law prevents social media companies from blocking, banning, deplatforming, demonetizing, or restricting users based on their viewpoints. "Social media websites have become our modern-day public square," he said. "They are a place for healthy public debate where information should be able to flow freely — but there is a dangerous movement by social media companies to silence conservative viewpoints and ideas. That is wrong, and we will not allow it in Texas." READ
SUICIDE PREVENTION

18 months into the COVID-19 pandemic, World Suicide Prevention Day reminded participants from more than 60 countries Friday to check in with loved ones who have felt depressed under government-imposed quarantines. Suicide rates in the U.S. climbed 35% between 1999 and 2018, according to CNN, which added that experts fear a rise in suicidal thoughts due to pandemic-related economic hardships and mental stress.

READ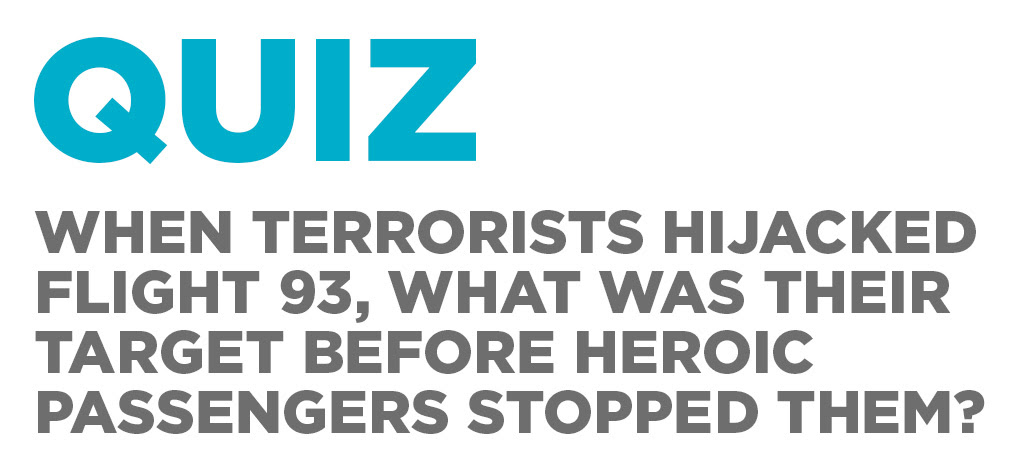 ATTACKING A SAINT
A new bill in California aimed at honoring and respecting Native Americans includes several misleading claims about St. Junipero Serra, who founded many mission churches in California to introduce Native Americans to Christianity. "The California Catholic Conference supports the intention of A.B. 338 to create a monument that represents and honors the Native peoples of California," said Kathleen Domingo, executive director of the California Catholic Conference. "The support for our Native peoples need not come at the cost of spreading false information about St. Junipero Serra."
READ
IRS SNOOPING ON BANK ACCOUNTS?

A proposal under consideration by the Treasury Department would make financial institutions responsible for reporting data on gross inflows and outflows for all accounts, business or personal, involving transactions of more than $600. "The stated reasoning for taxpayers losing every last shred of financial privacy is the need to close the so-called `tax gap,` or the gap between taxes owed and what the IRS takes in," writes Andrew Wilford of the National Taxpayers` Union Foundation. READ
COURT PACKING WARNING

Liberal Supreme Court Justice Stephen Breyer warned fellow liberals against packing the court with as many as six new justices. "What goes around comes around. If the Democrats can do it, the Republicans can do it," said Breyer, a Clinton appointee. "Beware. Be careful." READ
SPORTS AT ITS FINEST

Players and fans reflect on a dramatic home run during an emotional game when baseball returned to New York City for the first time since the attacks on Sept. 11, 2001. A widow of a firefighter took her children to that Mets game. "And then Mike Piazza hit that ball. I will forever be grateful to him -- that was the first time I saw my children smile since their dad was gone, and it was then that I realized we were going to be OK." READ
QUOTE OF THE WEEK

"That the Administration so quickly folded to the USPS union demand that they be exempt puts the lie to this being about battling COVID-19. It's a desperate attempt to be seen doing something, anything, whether it's right or wrong, no matter whom or what it hurts." -Tom Crowe LINK
VIDEO

Here`s a sneak peak of our Fall 2021 speakers for EDIFY! We`ve got an amazing lineup that you won`t want to miss!

SHARE
WHEN GOOD PEOPLE SUFFER
Forty years ago, Harold Kushner wrote a hugely popular book called "Why Bad Things Happen to Good People." Unable to reconcile the truth of a loving and just God with the suffering of innocent people, Kushner concluded that God must not be truly be all-powerful. It must be that he created the world, but is unable to change it now that he`s set it on its course. However, this explanation still doesn't ring true, especially for Christians. Here is a great response to Kushner, and an explanation of the real reason bad things happen to good people.
READ
THE PROBLEM WITH `BIRTHING PEOPLE`
An increasing number of people and organizations, including even the Department of Health and Human Services, are referring to pregnant women as "birthing people". This is a problem, of course, because it is nonsensical and incredibly disrespectful to the exclusive and privileged gifts of women. But there are even more sinister problems with the term "birthing people" that question the very relationship of mothers and their children, and could have legal implications down the road.
READ
9/11 AND MERCY

As we reflect on the 20th anniversary of 9/11, there is a great need for comfort and hope, and hence for the mercy of God. Mercy for our broken human race, mercy for the suffering of innocent people, mercy for those who continue to fear and struggle against evil. Here are seven inspiring quotations about mercy that will help you pray and reflect this day. READ
THE PRIESTS OF 9/11

Many have heard of Fr. Mychal Judge, Victim 0001 of the September 11 terror attacks and subject of the famous photograph. However, there were many priests who gave there services that day, whether by rushing to the site to bless bodies, offering comfort to survivors and their families, or supporting first responders. Here are their stories. READ
REMEMBRANCE

God, at the Pentagon – A documentary on the 20th anniversary of 9/11.

SHARE
CATHOLIC 101

Every year the Church celebrates the feast of the Exaltation of the Holy Cross on September 14 and the memorial of Our Lady of Sorrows on September 15. Stephanie Mann writes: "The pairing of these celebrations, even in their different levels on the liturgical and sanctoral calendars, properly guides us in our levels of devotion and love of Our Savior and Our Lady. He is our Divine Redeemer, to be worshiped and adored; she is His first disciple and our example. Both of these celebrations have a long history and are worthy of meditation." READ
HOW TO LIVESTREAM SUNDAY MASS


Visit catholicmasslive.com. CLICK
SATURDAY`S SAINT According to tradition Sts. Protus and Hyacinth were Romans by birth, brothers and servants in the house of St. Basilla. They were burned alive around 257, during the persecution of Valerian and Gallian. St. Hyacinth is unique among Roman martyrs in that his epitaph and grave in the cemetery of Basilla on the Old Salarian Way were found intact in modern time (1845); in it were the charred bones of the martyr, who had been put to death by fire. Part of the empty tomb of St. Protus was also found. READ

SATURDAY'S PSALM "Blessed be the name of the Lord for ever." (Psalm 113:1) READ

SATURDAY'S READINGS Today`s Mass readings READ
SUNDAY'S PSALM "I will walk before the Lord, in the land of the living." (Psalm 116:1) READ
SUNDAY'S READINGS Sunday`s Mass readings READ

ANSWER TO THE TRIVIA Khalid Sheikh Mohammed and Ramzi bin al-Shibh, considered principal instigators of the September 11 attacks, had claimed that the intended target of Flight 93 was the U.S. Capitol Building.

HAVE A TIP? Send us your news for the Weekend Loop. EMAIL
ARTWORK

Saint Helena, Giovanni Battista Cima da Conegliano, 1495; located in the collection of the National Gallery of Art, Washington, D.C.

SHARE