Santa brought the reffan the greatest gift....(reffan has pretty good idea that it was Mrs. Reffan)....20 Zebra of the Week bumper stickers!!! Reffan will start awarding the Zebra of the Week, starting this weekend. Reffan will send the winner the sticker in the mail along with a letter of authenticity! Will be like the Vynal Trophy for refs!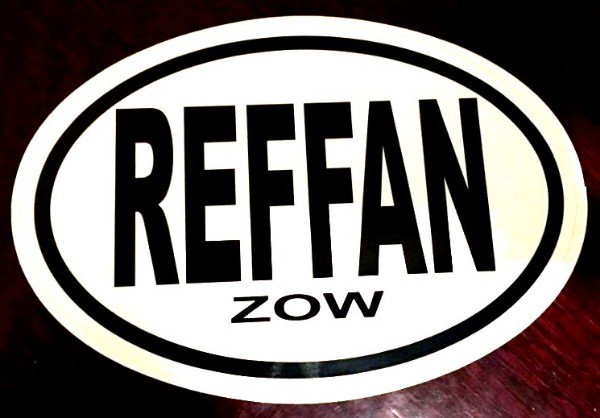 Since 2017 is almost over...reffan will give out one ZOW award for the last three weeks....remember to get the award the zebra has to make a call or calls that make it "all about him"!
This award is for all areas in Maine! Reffan wants this to be an All State ZOW award!
Please send in your nominations.....you will have until Sunday
Nominations so far:
Skip "Eagle Eye" Capone: In the Scarborough/Gorham game last week....at the end of regulation...Scarb player makes a great dunk! crowd erupts!!! But Skip, who knows how Webb hates the dunk, waves it off...calls an offensive foul! reffan has no idea how he came up with this......but it will get Eagle Eye in the tourney....but it also made him the favorite for the ZOW award!
Georgie Porgie Ayoob: a multiple past winner of the ZOW award...George called 79 fouls in the Greely/Falmouth game last week! game went on for so long....reffan heard dozens of teenage fans were grounded for missing curfew....none of the parents believed their kids that a basketball game could go on for 3 hours!
get those nominations in!!!